Although it has just begun, 2023 has brought out a lot of uncertainties to our lives. However, there are few things that have stayed constant throughout these uncertain years - the joy spirits and cocktails bring into our life. Depending on the kind of person you are, there are always certain kinds of cocktails that will rule your favourites list. Whatever is your choice of alcohol, there is always a delicious cocktail recipe that can make the drinking experience wonderful for you. With the evolution of the internet and social media, and the connectivity growing at a rapid pace, cocktail recipes from all over the world are easily accessible and bartenders are catching up with the latest trends of spirits very quickly.
There is also something else that adds to the whole experience of cocktails and favourite spirits - good garnishes. While most of the time garnishes might not directly affect the taste of the alcohol (sometimes depending on how it is used, they might), it certainly adds to the character of the alcohol and makes it more interesting to serve and relish. What are some popular garnishes that might rule this year's celebrations with cocktails? Let's take a look -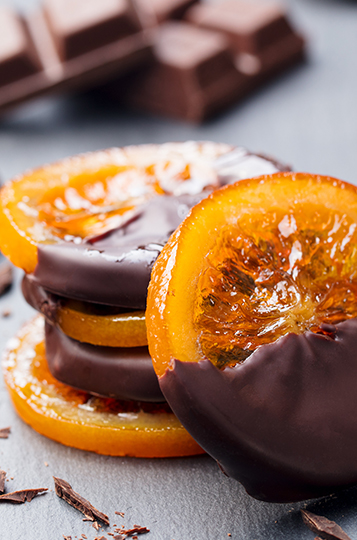 Candied food - This might be one of the most popular versions of garnishes yet. Any number of food items can be candied and then used to increase the appeal of the cocktails served. Candying any food item is a simple process that involves liquefying sugar, coating the food with it and letting it solidify on its own.
Iced food - This might be one of the prettiest garnishes there is. Flowers, tiny pieces of fruit and other things are carefully placed inside ice trays and frozen with water. This creates pretty looking ice cubes that can be used to enhance the appearance and the appeal of the drink in question.
Flowers - There are a lot of edible flowers that can be used as a garnish to beautify the drinks. Some of the more popular ones in this section are lavender, orchid and rosemary. 2022 might see a rise in the popularity of flowery cocktail garnishes and who knows? There might be some new kind of edible flowers that might be discovered to be an appropriate cocktail garnish. The world of bartending never disappoints!
Cherries - These are popular garnishes even when it comes to non-alcoholic food and drinks. Cherries are often considered both elegant and cheeky when used as a garnish. Regardless of whether people like the taste of them or not, not many have complaints when it comes to seeing them sit prettily on their cocktails. Who wouldn't love a cherry on top?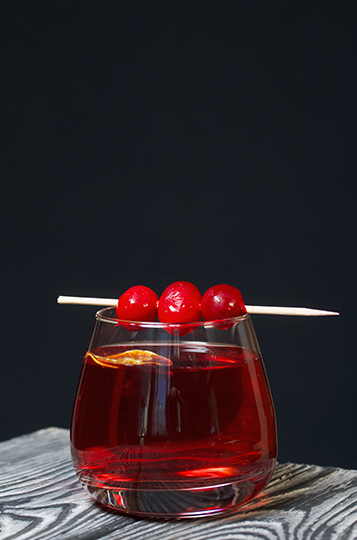 Skewers - The beauty of using skewers in garnishes is that any kind of food - whether it peels, fruits or pickled food, can be used in the garnish. In 2022, there might be a rise in having elaborate amounts of food on the skewers, this might make the whole experience of cocktails interesting.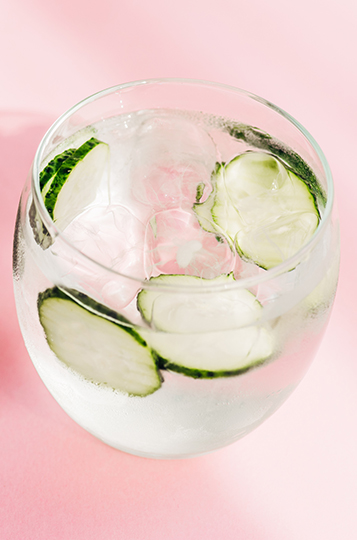 Cucumber - Known for the cooling effect it provides, more and more people are preferring cucumber as a garnish on their drinks. Whether artfully placed on the rim, or twisted through a skewer, this can be your new favourite cheeky garnish.