Cocktail garnishes are just as important as crafting a cocktail. Garnishes enhance the look and feel of a drink and most of them add an extra layer of aroma and flavour to your cocktails! Here are some festive garnish ideas that you may find useful while mixing cocktails for your next cocktail party at home!
1. Citrus
Citrus fruits are the most widely used garnishes that would match the majority of cocktails! Here are some ideas on how you can use citrus as a garnish while mixing your next cocktail at home - twist the citrus peel, use a citrus slice or a wheel to your cocktail, create a flamed zest and you can add an artistic touch by turning the citrus peel into a rose, a heart, etc.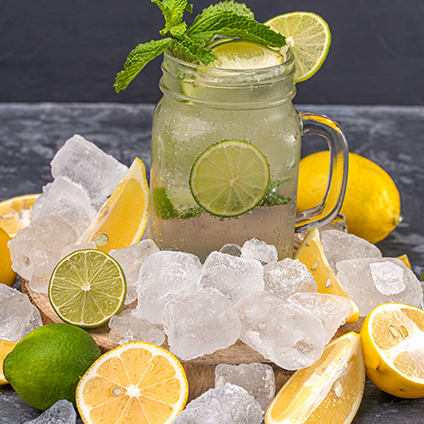 2. Fruits 
There are many ways you can use fruits for garnishes, simple fruit wedges or a combination of fruits that match the cocktails would be a good choice.
Alternatively, you can also use dehydrated or dried fruits, alcohol-infused fruits for an added boozy effect or candied fruit slices for a sweet touch!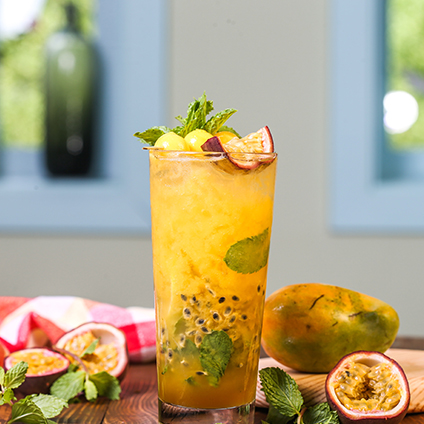 3. Spices
Spices turn your simple cocktail into an aromatic and flavourful mix! You can use cinnamon sticks, star anise, or nutmeg as a garnish. These are easy garnish ideas that would enhance the taste of your cocktail and leave your senses absolutely thrilled!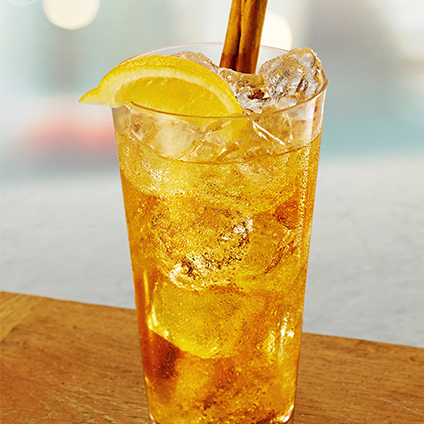 4. Chocolate
A delicious cocktail with a chocolate garnish sounds quite delightful, isn't it? Chocolate makes a great garnish for drinks that have coffee or cocoa elements, especially for Baileys Irish Cream cocktails!
Next time while mixing cocktails at home, try out the chocolate garnish ideas - You can use chocolate drizzle over the rim or inside the glass, slices of chocolate on top of a drink, chocolate straws, shaved chocolate sprinkles or a scoop of chocolate ice cream on top.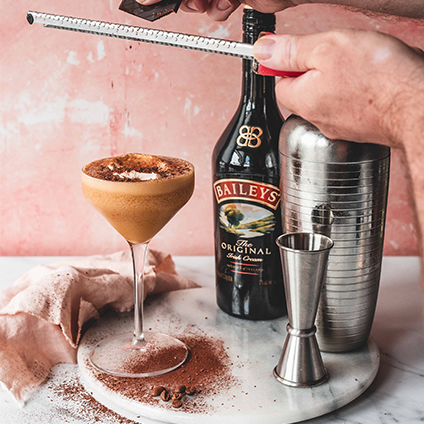 5. Floral
There are a variety of edible flowers that turn your at-home cocktails into a floral delight! Some of the edible flowers that you can try using chamomile, lavender, roses, honeysuckle, hibiscus, angelica, and baby's breath for some tasty and eye-catchy cocktail garnishes.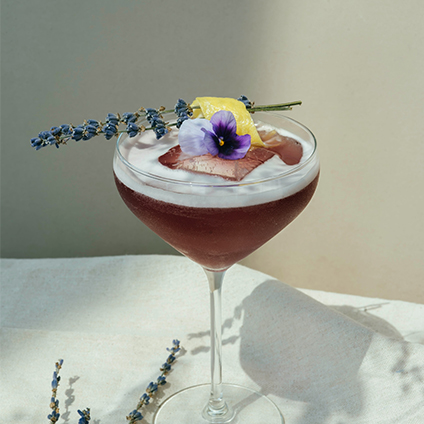 6. Decorative
These cocktail garnishes are not always edible but it spruces up the cocktail presentation. Cocktail umbrellas, sparkles, straws and cloth spins for a delicate but elegant effect!
We hope you liked these cocktail garnish ideas that you can use while crafting cocktails at home! With some artistic and creative touch, you can easily whip up a captivating mix!